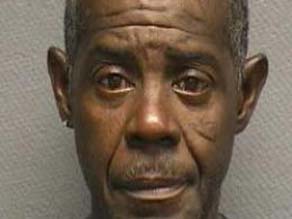 This story is absolutely insane.  Joseph Mouton, 57, has been charged with killing his 6-month-old son… THEN hiding his body in a refrigerator… AND he has not been charged with murder.
His defense was that he was under the influence when the child was killed.  Yet, he was previously arrested for battering the baby's mother when she was pregnant and also pled guilty to attempted murder several years prior.  This case is just unbelievable.
PLEASE get the word out about Safe Havens.  It turns out that Mouton gained custody of the child because the mother could not afford to care for him.  There is always a better choice than leaving your children with someone who is likely to abuse them.  I have no more words.
Click to read article.
Please help us spread the word! Things you can do to help:
Tell your friends and neighbors about Safe Haven Laws.
Share this article on Facebook.
Share this article on Twitter.
email your friends and include the link to this page.
Share everywhere else you can. There is a sharing link at the bottom of this page.
Make a donation to help us spread the word.